I began my journey with
Project Life
just after the wedding. For 2013, I was super excited to be using the
Seafoam Core Kit
, but it was running late in production. As soon as it became available (and I mean within 10 minutes) last week I ordered it. Today it came. A day earlier than Amazon had me expecting. I was rather excited. (If you follow me on Instagram, you were likely witness to my happy freak out).
As soon as I had a peek through the lovely cards (I also got the Wellington Childhood Edition due to its neutral travel-esque theme), I got to work finishing up the layouts from the last 2 weeks that were just waiting for cards to be done. As I plan on sharing my Project Life layouts weekly, I though tonight would be a great time to begin!

Week 1
My plans about using my self-created calendar cards changed a bit when the kit arrived. I'd somehow overlooked the fact that the 4x6 filler cards in Seafoam had a pre-printed "label" area. Perfect to stamp week beginning and ending dates! So I decided to just use a monthly calendar the first week of each month and stamp weeks otherwise.

Week 2
Since I gifted him with a gob of bricktastic awesomeness for Christmas, my husband's love for Lego has been reignited. In celebration of this, I whipped up a couple little filler cards and am offering them up here should you also have a Lego lover in your life!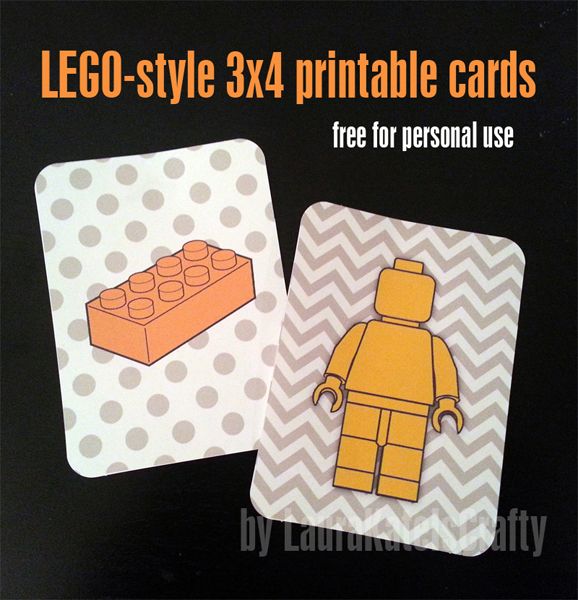 Download the cards here :)
So far I am loving Project Life. Now that I have a core kit, I think I'll love it even more. Can't wait to keep going with this project.