EDIT: 2014 (XLVIII) card also available.
Admittedly, I'm not a huge sports fan. But, as most Wisconsinites are, I am at the very least a fair weather Packers fan. I very much enjoyed watching Donald Driver on
Dancing With the Stars
and Aaron Rodgers is definitely some well-mannered eye candy. Sadly, the Packers' season is over.
But for 2 other teams, the dream isn't lost just yet. I hear something about how they think bowling is super. Or something along those lines. Also, I heard that the players are all classically educated and only like listing things in Roman numerals. I find all that a bit odd, but there you go! ;)
In honor of my mother's household-famous Super Nachos and for all you armchair quarterbacks out there (or if you just love someone who is so inclined) I made a Project Life (or other craft-related-endeavor) card for Sunday. While it will coordinate well with the Seafoam kit, it also has the joy of the stripes more-or-less matching the secondary color the teams happen to share.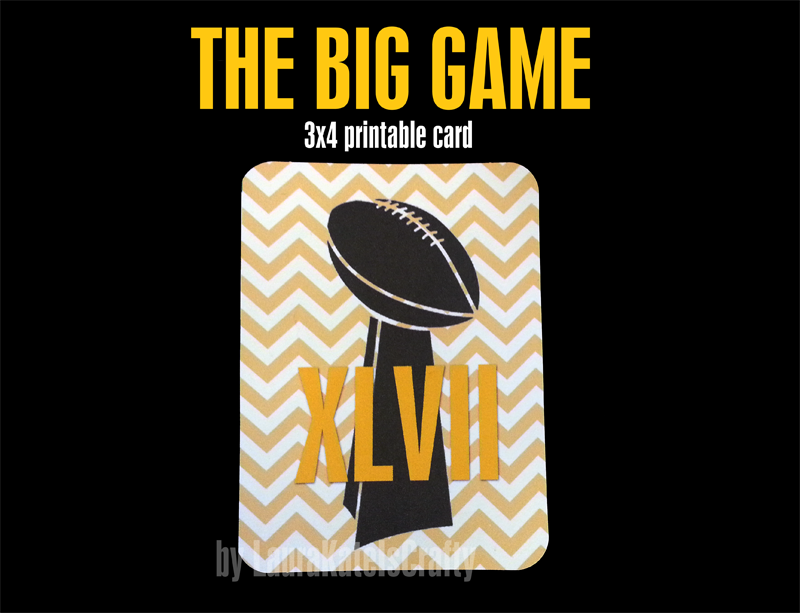 > > > Download it here < < < (Seriously - who doesn't love Roman numerals?)
I hope you enjoy it and I'd love to see how the card gets used! I read all blog comments & almost always respond. Plus I finally got the threaded comment feature working yesterday to enable better interaction. Woo! So far this year, I've been loving making insert cards for my PL album and sharing them with the world. A few are already finished for further February happenings and I can't wait to share them!
Enjoy your snacks and may the least obnoxious team win! (I'll be enjoying the commercials and mocking the halftime show with glee).