Last week I launched my new
scrapbook designs shop
with 2 travel-related sets (you can read all about that
here
). Along with it, I offered (and still am offering) a coordinating freebie set to fans of the blog on
Facebook
. Today, I have a little treat right here on the blog.
Spring began yesterday. In my neck of the woods it was sunny, but cold. I know that for many of you it was/is quite snowy and grim. But with the new season comes fresh starts and renewal and all sorts of loveliness. The season is also that of Easter. This Sunday is Palm Sunday in the Christian faith and in Judaism Passover begins on Monday. This set of cards designed to work with Project Life or other pocket-style scrapbook systems approaches the season from a few viewpoints with a bunny, a lamb, and some whimsical treats as well. I hope these wordless designs help you tell your story, whatever your faith may (or may not) be.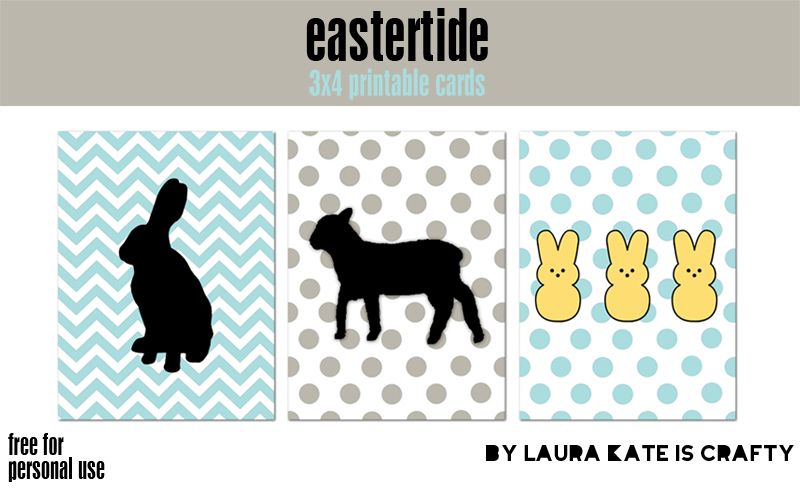 You can download them > > > here < < <.
I hope you all have a wonderful springtime and a beautiful holiday time. Please feel free to share in the comments here or on the
LKiC Facebook page
any links to your pages using these cards. It's always great to see what ideas people come up with (and I love reading comments left by readers!).