Week 10! This last week was a combination of a lot of homebody days and then quite the weekend. There was karaoke. It was marvelous. My page had one half-size insert to encompass all the details.
There weren't a ton of extras this week as far as details go, but I did bust out my button maker to make a little microphone flair badge for my karaoke journaling. I brought my machine back with me last month from WI for just this purpose and hadn't taken the opportunity to get going with creating some fun accents. I'm glad I did as I think it adds a fun little burst of dimension and color to the stripey journaling card.
In celebration of the upcoming holiday in which everyone in the US pretends they are Irish for the sake of imbibing green beer and/or Guinness, I made a Project Life-friendly filler card. I didn't go too cheesy or particularly theme-y, but made a little card in honor of the Emerald Isle. I hope you like it!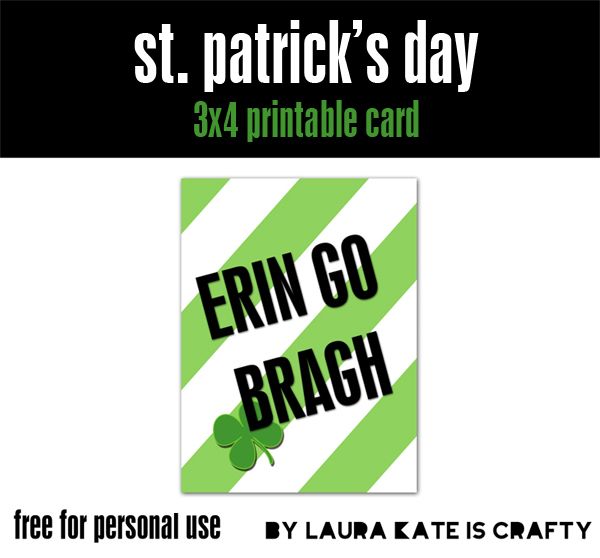 Download it here
Please check back tomorrow for a VERY exciting announcement related to my card designs. I can't wait to show you! It's something I've had up my sleeve for a bit and it's finally time to share.