As a Wisconsinite, I've always been a little proud of Earth Day. It started in 1970 in my home state and it's become a worldwide movement in the decades following. While it sometimes seems a bit sad that many people only think about environmental protection, recycling, baby seals, etc. on one specific day a year, I appreciate that millions of people showing concern on 1 day is better than never showing concern at all.
There are so many community and school events happening this coming Monday as well as throughout the whole week and surely a few of you out there that will be documenting these things in your Project Life albums. I hope these cards will help you to tell your story. This time I tossed in a horizontal card to mix it up a bit!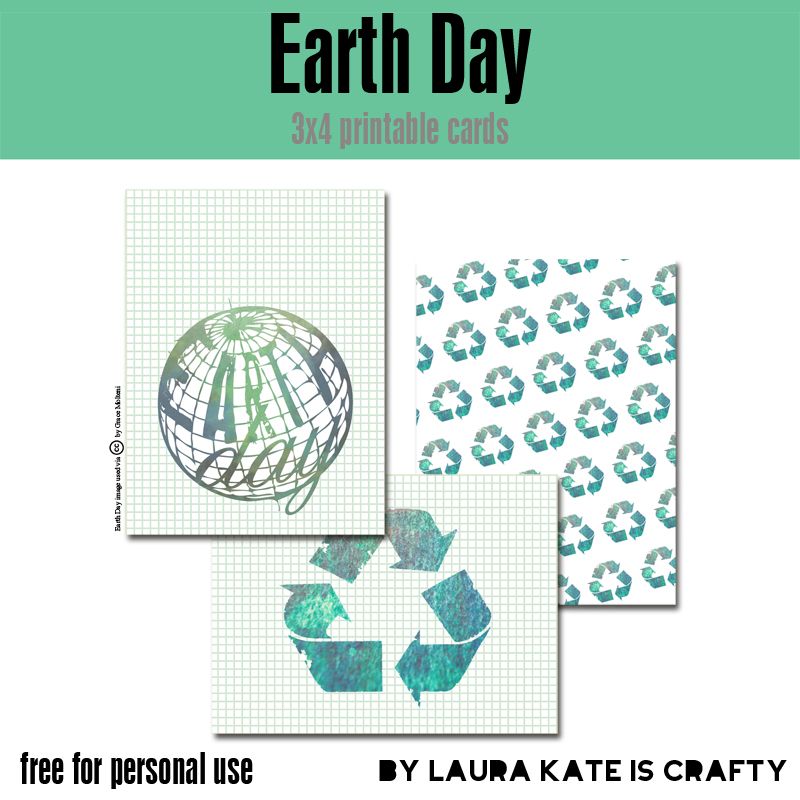 download them > > > here < < <
As always, I love to know if you're using any of my freebies and if you'd like to share in the comments, on Facebook, Twitter, or Instagram, it would be great to see what you do with them!