Back around Christmastime, I was introduced (in the way that one is introduced to things on the interwebs) to an awesome young man. A young man called Robby who goes by the title of Kid President. Along with his big brother-in-law, Kid President creates great short videos with positive messages for kids and grown-ups too. A few months ago, Kid President created a particularly epic video entitled "A Pep Talk from Kid President to You" and it made quite the stir. On the slim chance you haven't yet seen it (it's got 20 million+ views), do please watch:
As I so enjoy the videos and
Twitter feed
of Kid President, I thought that the positive and lighthearted messages in those short films would make for great Project Life cards. So, as a special thanks to my fabulous supporters on Facebook, I've created this new card set.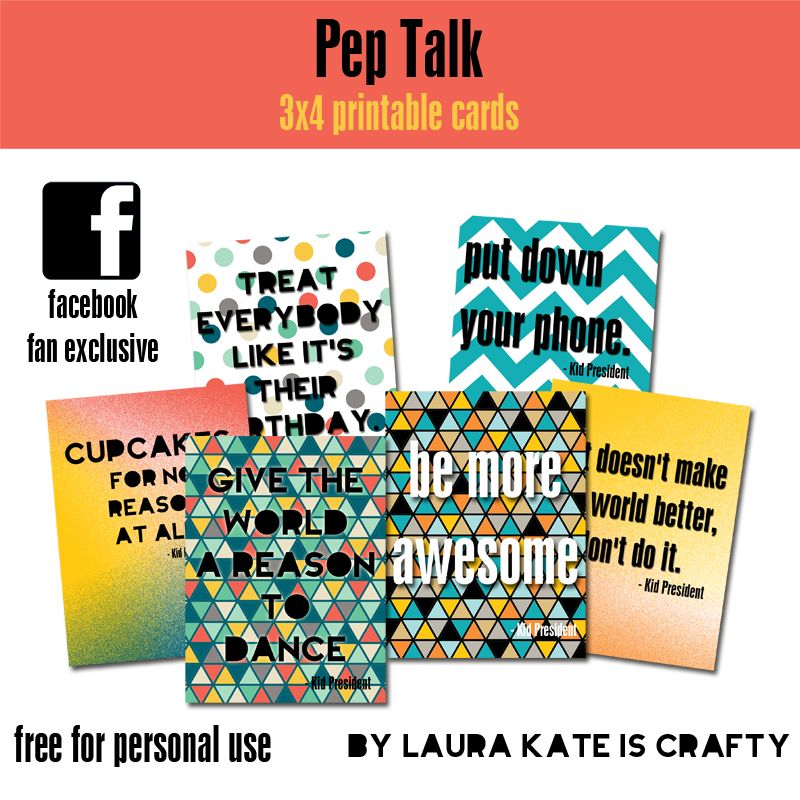 Find the download in the tabs on the top of my FB page
You may notice that it coordinates with the
SUMMERTIME card set
that I told wrote about in
yesterday's post
. While it does blend in well with those cards, it works well on its own too. Let's spread some fun and make the world more awesome!
"It's like that dude Journey said: 'Don't stop believing... unless your dream is stupid. Then you should get a better dream.' I think that's how it goes..."
HAPPY MONDAY!