Week 16 was a busy one. Lots of things happening earlier in the week, and then my mother-in-law flew in from Scotland on Thursday and we've been touristing it up since then (many adventures of which will be documented as part of Week 17).
This week I again had some fun with my Silhouette. Since we're hosting my mother-in-law I didn't have a lot of time to put my pages together, but even though it was rather quickly done (I sorted and printed photos on Sunday night and put everything together, did Cameo cuts & journaling on Monday afternoon), I like the look of the week.
This week is similar in product content to the last few: BH Seafoam & BH Jade, Martha labels, and then some cut out text/frames using my Silhouette. I didn't do any writing on photos or anything particularly innovative, but it's nice and cohesive and hits the highlights of the week.
--------------------------------------------------
Recently, my
Facebook page
hit 100 likes. In celebration of this, I'm doing a giveaway! I've had the See The World sets (which are
available in my shop
) printed up and 2 winners will win 1 set each (1 winner of Bolds, 1 winner of Brights). You can read a bit more about See The World
here
. Winners will be announced here next Tuesday!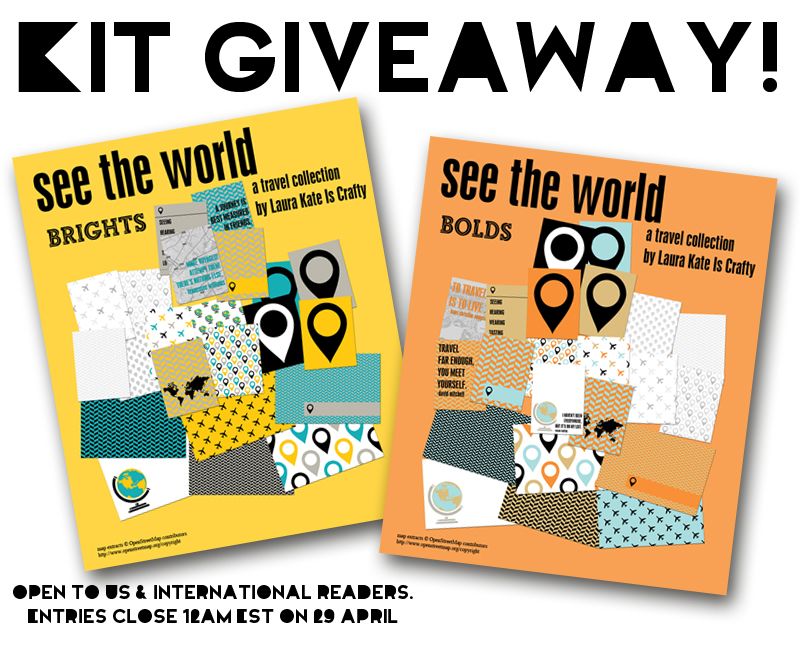 a Rafflecopter giveaway
Since it's Tuesday, which means I'll be linking up at The Mom Creative
.