While this weekend will no doubt be filled with many barbecues, family picnics, and general enjoyment of a 3-day weekend + the start of summer, it's not to be forgotten what Monday is truly all about. A day to remember those fallen in military service. Should you wish to commemorate the day in a simple way in your Project Life album (or other scrapbook or project), here's a little card for you.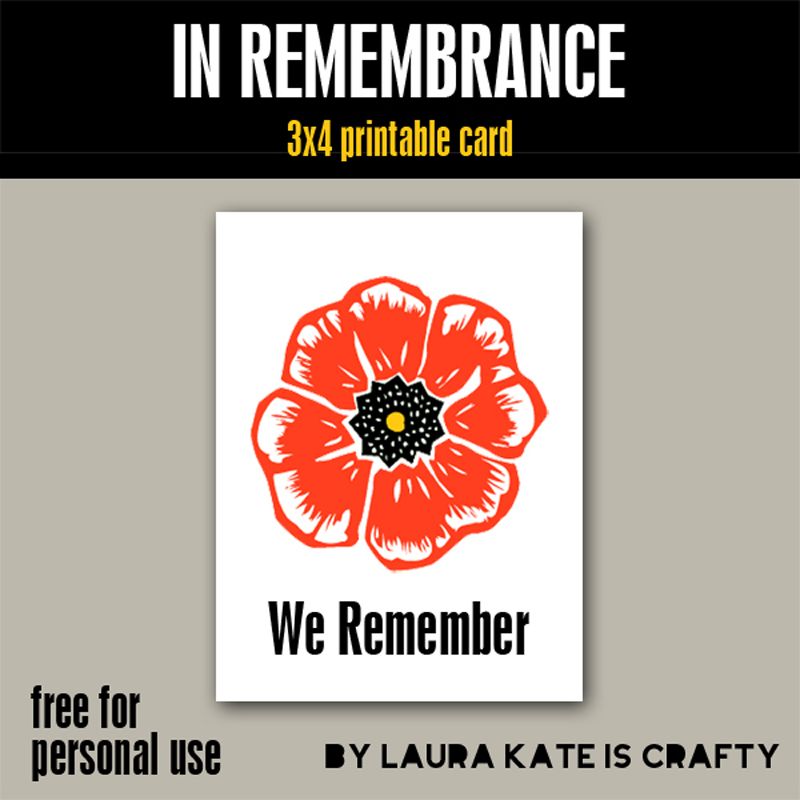 download it >>>> here <<<<
Poppies here in the US are worn for Memorial Day and in the UK for Remembrance Day (aka: Veteran's Day in the US). They always always always make me think of
In Flanders Fields
. Simple yet full of meaning.
Have a beautiful weekend.