Fall is full of lots of great things: an excuse to wear cozy clothes, the changing colors of the trees, and all foods pumpkin-related. It's also full of a handful of holidays that all happen within a week of each other! Halloween,
Dia de Los Muertos
(Day of the Dead), and Bonfire Night (Guy Fawkes Night).
As an American, I love me some Halloween. Growing up, until I was middle school-aged, my parents held annual Halloween costume parties that were rather epic among their circle. Having long known of Bonfire Night (and even attempting to celebrate it in the US, to little understanding from those around me), I like that I now live in the place where it's from. We're hoping to get down to Lewes for their amazingly huge Bonfire Night celebrations one of these years. Being neither of Mexican heritage, nor really knowing anyone who celebrates, Day of the Dead has always been more of something I appreciate aesthetically. It's becoming more popular as a Halloween tie-in these days, but I think it's fascinating in its own right.
In celebration of the many faces of Autumn, I created a set of cards as a freebie using some vintage Halloween illustrations*, a take on a Mexican sugar skull, and a stylized Mr. Fawkes. The little jack o'lantern is my favorite, and I hope you'll find a favorite as well!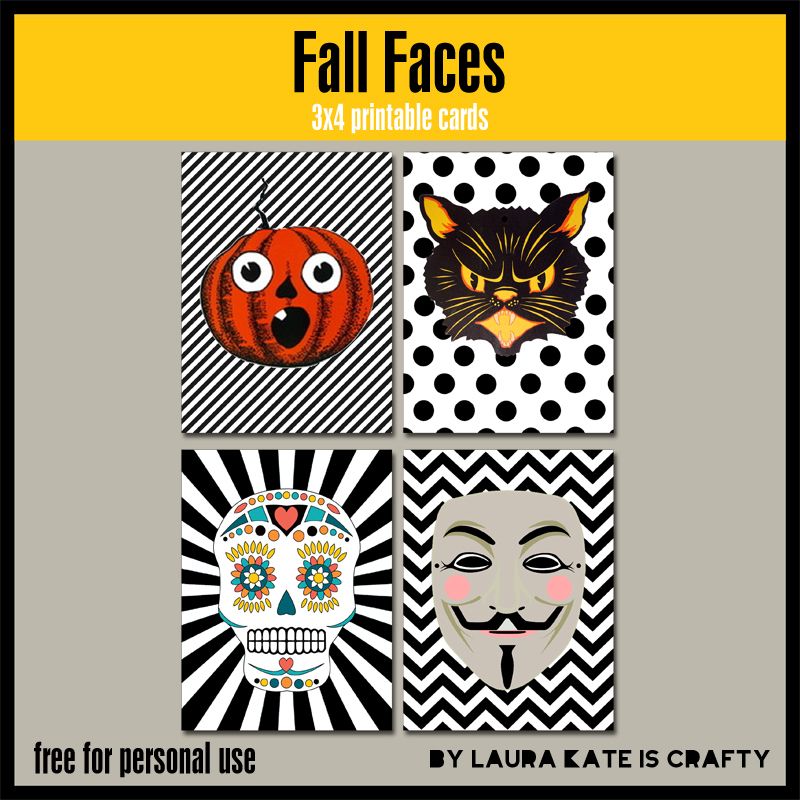 Grab them > > > here < < <
Feel free to use these in any of your personal projects and if you'd like to share, I'd love to see how you've used them!
Happy Haunting!

*from what I can find, the vintage illustrations are in the public domain.