The leftovers are stowed away in the fridge, the guests have long gone, the dishes are nearly all cleaned, and I ate pie for breakfast. That must mean that Thanksgiving has passed for the year and November is rolling to a close. Here in London, the cold is really setting in (at least as much as it does here) and the leaves are getting sparser and sparser on the trees. The stores here have been pushing Christmas for weeks, but I'm still in a mood of giving thanks. I am certainly thankful for sponsors here on the blog. I'm always happy to have new faces supporting!
November has been a fabulous month ever here at
Laura Kate is Crafty
with pageviews hitting an all-time high! December looks to be just as great. :)
You can read all the fine print on the
sponsorship info
page, but the gist is this:
3 sizes available
some offer bonuses like giveaways, tweets, etc.
all include a monthly mention
prices are super-de-duper affordable with a swap option available, too!
--------------------------------------------------------------
In November, I'm happy to have 5 new sponsors, and 2 fabulous returning sponsors:
Katie from Wanderer's Palace
Hello! I'm Katie, creator of the Wanderer's Palace blog. I'm a Canadian living in London, and I have a passion for patterns, movie-going, and all music, all the time. I work in online publishing, and live in a compact little apartment in London's east end with my partner Zach.

Like most people from Gen-Y, I'm a perpetual renter. A lot of the magazines I read featured beautiful homes that were completely customized for the owner, but there were no tips or ideas for my generation, the people who rent. Thus, Wanderer's Palace was born; we feature DIY ideas (the latest one being how to make a side table from stools and inexpensive round trays), style inspiration, and portable decor that you can pack up with you when you go. I moved to England about 2 years ago, so the blog has also evolved into a retelling of my travelling adventures.

I'm always up for partnering, so if you like my blog and you suspect I'd like yours, get in touch!
-----
Nicole from Mercantile 519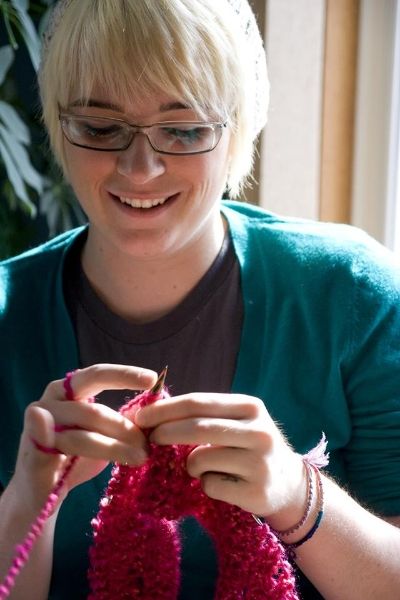 Hi there! I'm Nicole, and I am a knitter. I've been knitting since I was 11 or 12, and haven't put the needles down since. I now own a business selling all the crazy things that come off my needles. My goal for the next 5 years is to open an actual, physical store selling handmade items from South Western Ontario, which is where I live.

On the Mercantile 519 blog, I write about my knitting projects, craft shows I've done, and every Wednesday, I have a series called Wednesdays are for Gratitude, where I share things I am grateful for that have happened the week prior. I will soon be interviewing artisans and crafters local to me and posting them, as well. You can find my knitwear shop here and my accessories shop here.
-----
Miriam from Cats Lifestyle, & Interior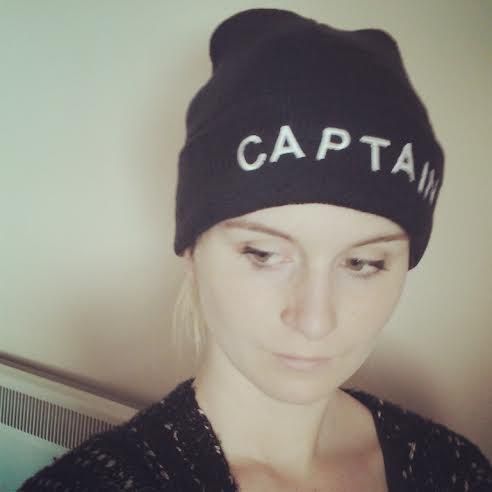 Hello, my name is Miriam and I am an online marketer, blogger + cat lover living in Liverpool, home to The Beatles, The Bunnyman and Elvis Costello.

My blog, CATS, LIFESTYLE + INTERIOR, is a design and lifestyle blog featuring my favorite places, interior design, photography and my little cat, Woody (aka Woodstock). Since 2011 I've enjoyed expanding and growing my blog to write about home decor, life in the UK and my love affair with second hand furniture.

Something you might not know… Until David Hasselhoff knocked down the Berlin Wall with his power cords, I was living under Soviet rule in East Germany and didn't have a landline until 1995.

-----
Amanda from Wayfairing Magnolia
I am a vintage lover, singer, graduate student who somehow finds the time to blog and sell my vintage finds on Etsy. I've been in love with vintage since I was about 14 and I was one of those weird kids who wore vintage dresses to prom...before it was cool. I'm originally from Michigan but I live in New York with my boyfriend Shawn and our pup Emmylou and we love to travel anywhere we get a chance.

My blog is a little bit of a mix of everything. I love finding vintage photo - I make collections of great things I find on Etsy, style guides, I share travel stories, sometimes you'll hear me sing and when I'm feeling crafty - some recipes. Find my shop at http://wayfaringmagnolia.etsy.com
-----
Natalie from Genuine Major
was also a new sponsor in November. Check out her blog
here
.
-----
----> Alli from
Misfit Isle
shared about a
great article
she had published. (Congrats!).
----> On
Tastes Like Love
, Lauren wrote a fab little post about
what a difference a year can make
.
Again, a big
thank you
to all my November sponsors. (Maybe next month I'll be writing about you!).
Don't forget that you can connect with me in lots of ways!
Bloglovin - Facebook - Pinterest - Twitter - Instagram