2013 will be gone in a mere 2 1/2 weeks. I've been a busy bunny lately with lots of Christmas present making. While I'd love to share more about what I've been sewing and knitting and overall creating, I know some of my gift recipients read the blog now and then. Hopefully I can share more after the holiday is done.
Around here, I've been getting into the Christmas spirit with baking and decorating as well. Although I've already given you lovely readers
a little Christmas gift
, I've got a little New Year themed offering to share. 14 cards to help you document your year through Project Life or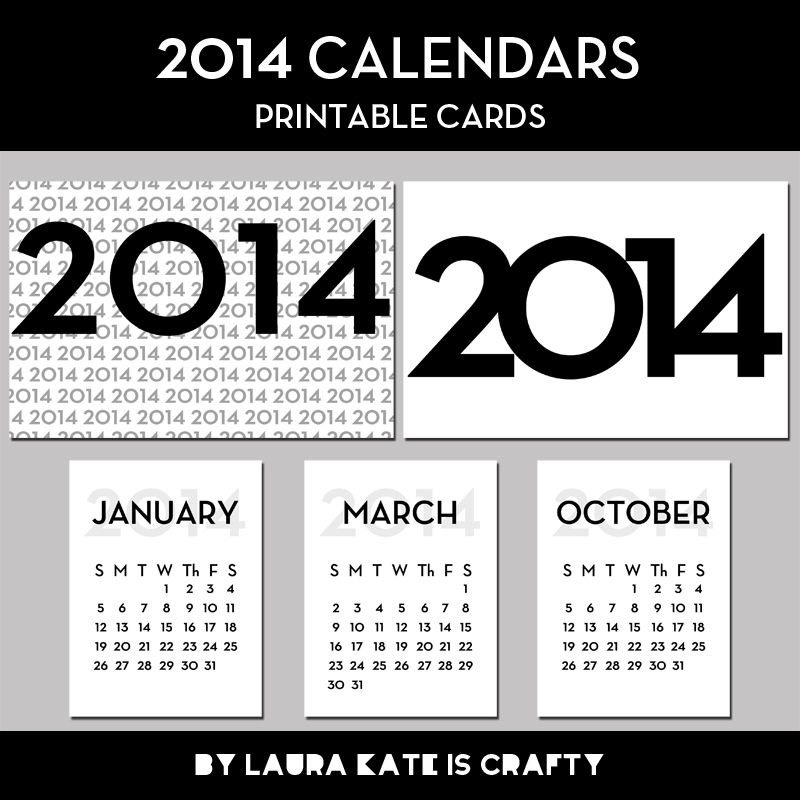 Download them > > > here < < <
My 2014 calendar cards remind me how much my style and my blog has changed since my first freebie offering about a year ago of 2013 cards. I'm still pretty crap at creating crop marks on white cards, but I really enjoy how I've grown in my designing and hope you do too!
This will be my last freebie of 2013. Don't forget that you can always check them all out
here
.