Though I'm in England where Martin Luther King, Jr. doesn't have a holiday named for him, I still thought I'd make a card for the day. In the US, some people who get Monday as a day off from work and/or school treat it like an easy long weekend. That's sad. Even if just for a moment, reflect on the good work the man did for America and for the world. We are not past racism and social inequalities. But we can work to do better.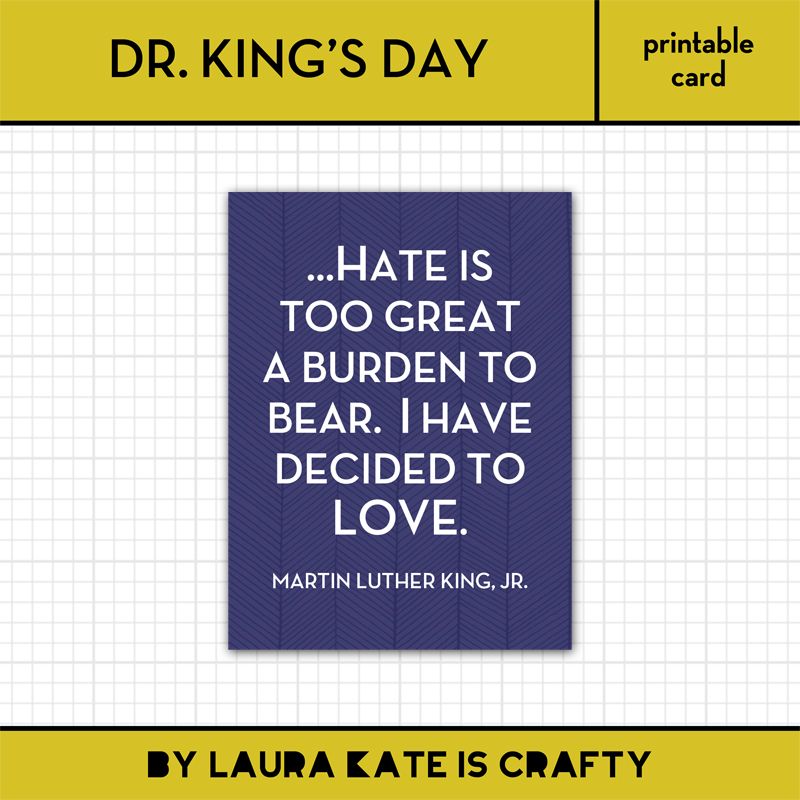 download it > > > here < < <
The quote I chose comes from Dr. King's 1967 speech to the Southern Christian Leadership Conference. You can read it all
here
or listen a small excerpt
here
. Whatever your background, nationality, race, or other descriptor, I think we can all agree that a little more love in the world would not go amiss.