Woohoo! (inter)National Scrapbooking Day is here! That totally made up and yet very fun day that shows up each year on the first Saturday of May. I'm hoping to get some scrapping done, but I may also just enjoy a lazy couch day and click about the interwebs seeing what fun is on offer from my favorite companies and designers.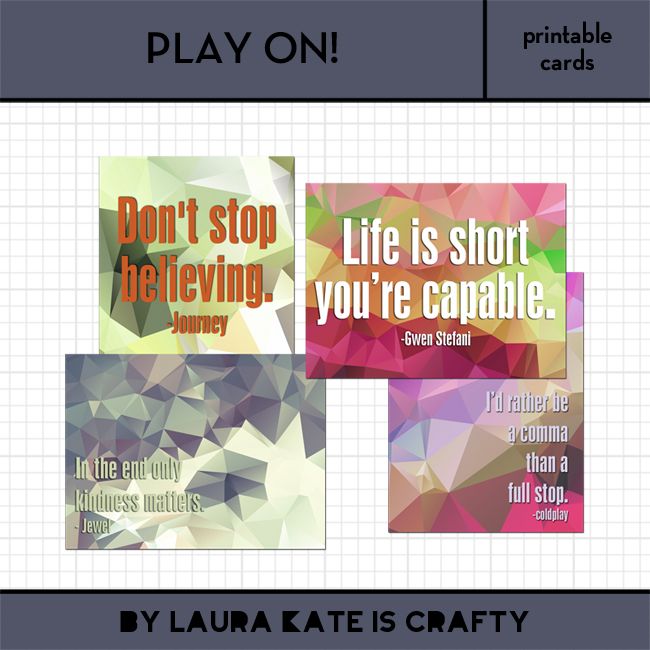 download the cards > > > here < < <
Last week I saw these fabulous geometric background designs and just knew I had to do something fun with them. I've had a little collection of inspirational(ish?) lyrics sitting around and hadn't figured out how to make them interesting. BAM. This worked. I liked it. And I'm sharing the end product with you! Please enjoy!
I'll be back a bit later today with even more treats for iNSD!