Two posts in one day! Zoinks!
I'm back with the 2nd part of my treats to you, my fabulous readers, for (inter)National Scrapbooking Day. This one is both fun and also long overdue. I totally let Spring happen without switching out the seasonal freebie on my Facebook page and also haven't done a cut file share in ages. So I thought what better time than today?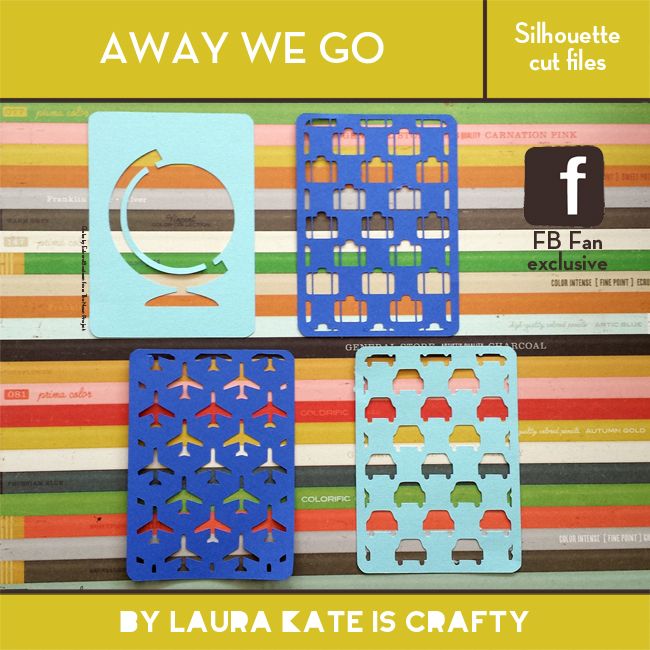 Available exclusively to my Facebook fans.
These "Away We Go!" cut files are a super fun addition to travel pages. They actually measure 2.9" across to fit Project Life pages better. (I usually keep my printable at 3" as I have faith in people's ability to crop as they desire, but these have an outline, so...) If you check out the non-photo image on FB, you'll also see that the cars do have windshields and headlights if you are into torturous tiny bits. It's all about options! :)
This one will stay up for a while, but I do plan on changing the FB offering sometime in the summer. I really enjoy creating fun cards and cut files for my readers. In addition to the little sets I offer here on the blog, I also have a
shop with many additional designs
that I hope you'll check out. Please feel free to share any creations you've made - be it Project Life, cards, traditional scrapbook pages, or anything! - with me as it's so cool to see what has been done with my designs by others!
Happy (inter)National Scrapbooking Day!