In 2013, I shared a lot of my little designs for scrapbooking and Project Life. In 2014, I backed off from that so much as I was focusing my energy on creating and making in my personal sphere. In 2015, I'm going to see if I can find a little balance between those two approaches.
As he has done in various years, one of my very favorite authors, Neil Gaiman, shared a
fresh wish for the new year of 2015
on New Year's Eve. One of the first things I ever created for the sharing on the blog was a
set of these wishes
from previous years, and when I read this one I had to make it into something to slip into a scrapbook page or pin up on an inspiration wall because the words are just lovely.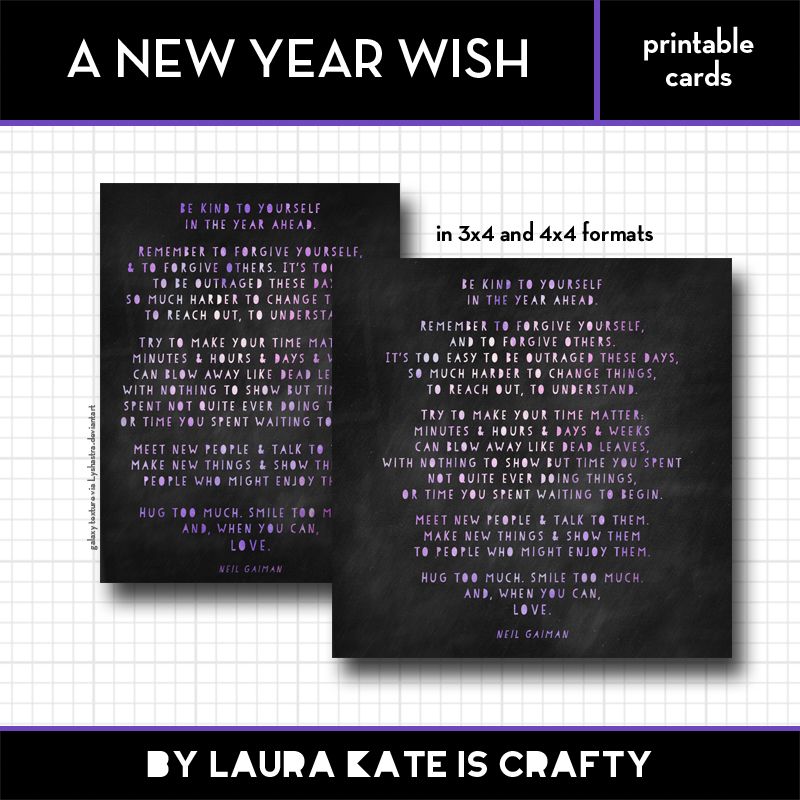 The same message on a 3x4 or a 4x4 card, right >>> here <<<
I hope you will enjoy this little gift for a fresh start to a new and wonderful year! 2015 can be as wonderful as we make it.
Hug too much. Smile too much. And, when you can, love.